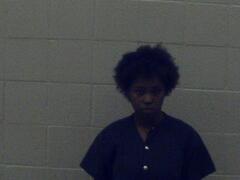 By Ray King
A Pine Bluff woman was arrested Friday after she allegedly pointed a handgun at another person while holding an infant.
When Whitney Jackson, 21, was interviewed by police, she denied the incident, Deputy Prosecutor Mircha King said during a court hearing Monday.
Detective Jason Boykin reported that the incident happened at 1612 W. 19th and when police arrived, they talked to the victim.
King said witnesses to the incident confirmed the victim's story.
Pine Bluff District Judge John Kearney set a $5,000 bond for Jackson Monday after ruling prosecutors have probable cause to charge her with endangering the welfare of a minor. She said she would hire her own attorney.