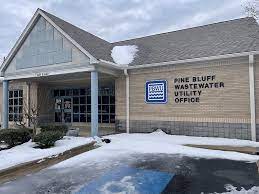 Pine Bluff Wastewater Utility Manager Ken Johnson on Wednesday reported that two of the 57 wastewater pumping stations that serve Pine Bluff have problems with power.
Appearing on Talk Back Live with Floyd Donald, Johnson said this.
He said one of the stations serves the Golf View area while the other serves Ridgway Road, which has also reported not having electricity.
Asked what effect the loss of power could have on the two substations, Johnson answered this way.
Johnson talked about the investments in equipment and technology Pine Bluff Wastewater Utility has made since he began work there.
He said if a customer wants to report a problem, they can call 535-6603.