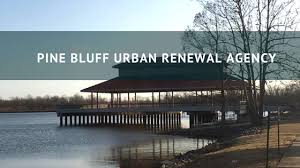 On Tuesday, September 21st the Pine Bluff Urban Renewal Agency (URA) designated a new board member for the approval of the city council amongst discussions of projects that are underway.
The new board member Lynn Guyunn was recommended after finishing the term of Commissioner Rita Conley who resigned in July. The city council will have to vote to approve Guyunn as commissioner to complete a five-year term with the agency.
The Executive Director of the agency, Maurice Taggart gave a brief breakdown of the properties that the Agency has underway. 
Taggart also spoke about a key construction meeting that took place on August 30th and 31st with investors out of colorado in relation to downtown housing and he reported that they will have a proposal in their next meeting. He added that that proposal would not interfere with what the city is working on with respect to downtown.
A request for proposal (RFP) was issued earlier in September from the Historic Preservation Consultant for the remaining buildings that were recently purchased excluding buildings 324, 316, and 322. Taggart also added that they had an exciting new response for the buildings 322 or 324 and talked about that to the commissioners.
Chandra Griffin, the recorder and assistant to Taggart, also gave a report on the demolition operating plan with demolitions scheduled up until April of 2022.
Late in the meet following the executive section, the agency Chair Jimmy Dill made the announcement that Maurice Taggart would be resigning as the Executive Director of the agency and Chandra Griffin would be promoted as Interim Executive Director effective September 30th.
Dill announced that Taggart would still be assisting the agency as a consultant after the agency waived competitive bidding to offer the consultant contract for a six-month period.
"I am happy for the support that the board has given me throughout the last three years, we have accomplished many of the promises that we have made to Pine Bluff. There is also so much more that we have planned and I believe that Ms. Griffin is the best person for the position moving forward", Taggart explained to Deltaplex news after the meeting.
Dill also spoke about the announcement and what he expects moving forward, "Taggart has helped tremendously with getting us in the position to tear down some of the old dilapidated housing and buildings, and helped developed buildings downtown which has positioned the agency well for success in the future".
He added, "The public needs to know how grateful URA is for the job that Maurice has done, he was definitely the man for the job".
Dill also reported to Deltaplex news that he has high hopes for Griffin who has been working diligently alongside Taggart and he is confident that she has the ability to get the job done and take on the role as the Executive Director in the future.