A small delegation representing the Economic Development Alliance for Jefferson County and the Pine Bluff Regional Chamber of Commerce made their annual, almost-spring trip to the nation's capital March 6th-8th.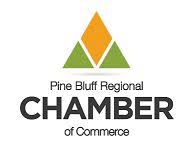 The event is on the calendar each year as a way of keeping legislators and their staff members informed about key issues and developments in Jefferson County.
Local participants were Alliance President Lou Ann Nisbett, Janice Acosta of Relyance Bank, who is serving as 2019 chair of the Chamber's board of directors, Chamber of Commerce Director Nancy Lee McNew, and Hunter Breshears of Highland Pellets, who is a member of the Alliance-sponsored Jefferson County Manufacturing Council.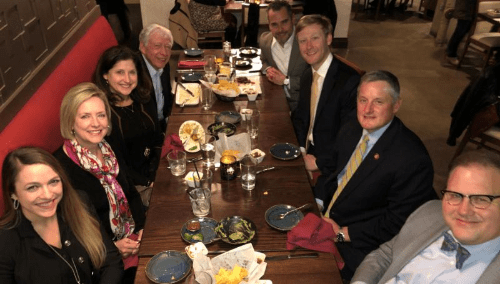 They were joined on the trip this year by Art Norris, a technology consultant for the Alliance who is a retired deputy director of FDA's National Center for Toxicological Research (NCTR), located in northern Jefferson County; and Bryan Barnhouse, chief operating officer of the Arkansas Research Alliance, a public-private partnership that works closely with NCTR on important research projects.
Copies of an Alliance-prepared briefing paper that provided updates on Jefferson County's two federal installations–Pine Bluff Arsenal and NCTR–were distributed to members of the U.S. congressional delegation and their staffers during conversations at a come-and-go lunch hosted March 7 by the Alliance at the U.S. Capitol Visitor Center.
The briefing paper also described major community and economic development highlights here from the past year, along with the mention of several issues that continue to need bipartisan support in Congress.
The local group also was able to schedule a private meeting that evening with Rep. Bruce Westerman, of Arkansas' 4th District, who met them for an informal dinner at a D.C. restaurant, along with one of his staff members. Those discussions were more lighthearted in nature and served to strengthen relationships with Jefferson County's representative in Washington.
"All-in-all, it was a great trip," Nisbett reported on arriving back in Pine Bluff on Friday afternoon, after a weather delay on a connecting flight.