The Pine Bluff Police Department (PBPD) has released additional photos in connection with the November 12 murder of Brandon McHan.  The photos include previously released photos that have been enhanced and previously unreleased photos.
The new photos are of a robbery of the Alon Gas Station at 2800 South Olive Street in Pine Bluff.
"We believe the suspects in the robbery are the same two that committed the shooting at the Buckwise Pawn Shop that left the owner (McHan) dead," a PBPD news release said.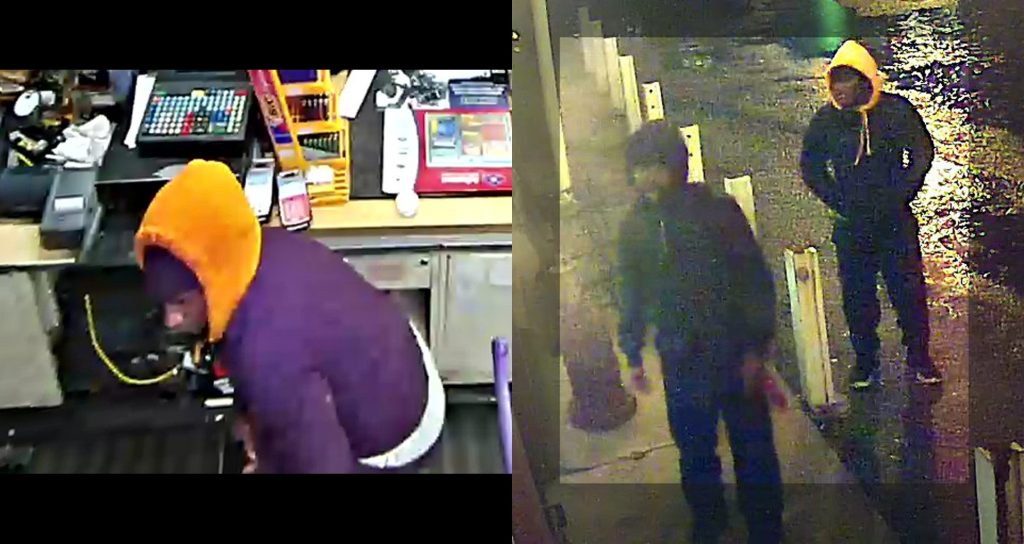 The robbery occurred about 45 minutes after the shooting.
"We are hoping that these photos may help in identifying the suspects," the news release said.
Anyone with information is asked to contact the Detective Division at 870-730-2090 or dispatch at 870-541-5300.  Information can also be shared via facebook using the link listed below:
Facebook- https://www.facebook.com/pinebluff.pbpd/