Cassandra Briggs has been assigned to the Violent Crimes Unit, while Temmiothy Johnson has been assigned to the Patrol Division on day shift, with the retirement of veteran Pine Bluff Police Lt. Lance Lawhon.
A 2003 graduate of Pine Bluff High School and the daughter of Richard and Joyce Briggs, Cassandra Briggs graduated from Southeast Arkansas College with an associate degree in Criminal Justice in 2010 and has attended the University of Arkansas at Pine Bluff, where she is working toward her bachelor's degree in criminal justice.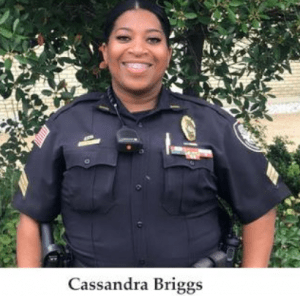 In 2011, she received the Police Women of Honor Award. She was transferred to the Criminal Investigation Division in 2013, where she spent four-and-a-half years. As a detective, Briggs received numerous hours and certifications in training, including the Reid School. Briggs is the first female firearms instructor in the history of the PBPD and also is a certified law enforcement instructor and radar instructor.
Temmiothy Johnson, a native of St. Louis, Missouri, was born August 8, 1973. He is the son of Gladys M. Brewer. He graduated from Northwest High School in June 1992. That same year, he enlisted in the United States Marine Corps and married his high school sweetheart, Tammy R. Shaw. After his discharge, Johnson and his wife stayed in Arkansas for a short time before returning to St. Louis, where his second son, Teon R. Johnson, was born. Johnson joined the Pine Bluff Police Department in March 2011.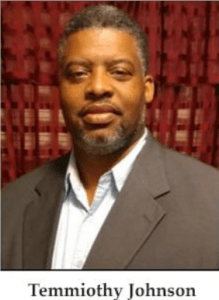 As a patrolman, he received numerous letters from his shift commander citing his job performance leading up to his assignment to field training officer. He remained a patrolman until his assignment to the Detective Division in August 2013. During his short time in the Patrol Division, he received Officer of the Month and a letter of commendation.