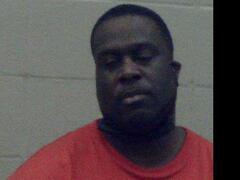 By Ray King
A Pine Bluff man who has pending charges in the circuit court was arrested Tuesday after police stopped the car he was a passenger in, following an investigation into a shooting that occurred Monday.
James Rogers, 38, had an active warrant for his arrest after he failed to appear in court for a jury trial in September, Deputy Prosecutor Beth Carson said during a court hearing for Rogers Thursday.
Reading from a probable cause affidavit from Detective Natalie McCool, Carson told the court Rogers had been identified as the suspect in the shooting, then said,
Carson said Rogers had an extensive criminal history and at her request, Pine Bluff District Judge John Kearney set a $15,000 cash-only bond for Rogers after ruling prosecutors have probable cause to charge him with being a felon in possession of a firearm.
Kearney also told Rogers that the department of community corrections has placed a hold on him pending a hearing to determine if he had violated conditions of his release.