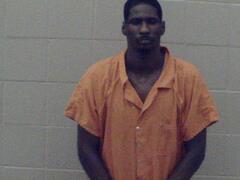 By Ray King
A $10,000 bond was set Tuesday for a Pine Bluff man accused of firing shots at another man Monday.
Pine Bluff District Judge John Kearney set the bond after ruling prosecutors have probable cause to charge Darius Brown, 33, with committing a terroristic act.
During the court hearing, Deputy Prosecutor Mircha King explained the circumstances leading to the arrest.
Brown was ordered to have no contact with the victim and to come back to court Nov. 18.