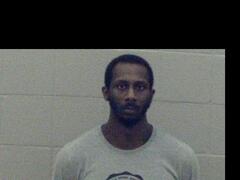 By Ray King
A Pine Bluff man was arrested Thursday after he allegedly broke the door glass at a convenience store and entered the building.
Jordan Pitts was taken into custody after police were sent to the Shell station on East Harding Avenue at 5:45 a.m. in response to a reported disturbance.
During a court hearing Friday, Deputy Prosecutor Beth Carson said police reported that police saw a man later identified as Pitts leave the store through a broken glass door.
Detective Corey Wilfong reported that the items Pitts had taken were returned to the store.
Jefferson County District Judge Kim Bridgforth set a $15,000 bond for Pitts after ruling prosecutors have probable cause to charge him with commercial burglary. He was told to come back to court on Sept. 14