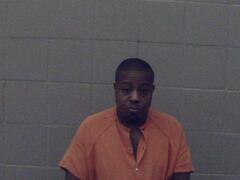 By Ray King
A Pine Bluff man previously convicted of a felony was arrested in the early morning hours Monday after a handgun was found in the vehicle the man was driving.
Eric Hicks, 41, was taken into custody after police performed a traffic stop on another vehicle at 5401 Dollarway Road.
Reading from an affidavit from Detective Chris Wieland, Deputy Prosecutor Mircha King explained the events that led to the arrest.
Hicks was not questioned after he asked for an attorney.
Pine Bluff District Judge John Kearney set a $5,000 bond for Hicks Tuesday after ruling prosecutors have probable cause to charge him with being a felon in possession of a firearm. He was told to come back to court Nov. 3.