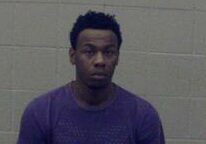 By Ray King
A Pine Bluff man was arrested Friday after he allegedly broke into a house on the north side of the city and battered two individuals, one of them who was paralyzed.
Steven Reed was taken into custody after officers were sent to a reported disturbance.
Deputy prosecutor Mircha King told a court Monday what officers found when they arrived.
Lincoln County District Judge Phillip Green set a $15,000 bond for Reed after ruling prosecutors have probable cause to charge him with residential burglary and second-degree battery. Green was filling in for Pine Bluff District Judge John Kearney.
Reed was ordered to have no contact with the victims until the case is settled.