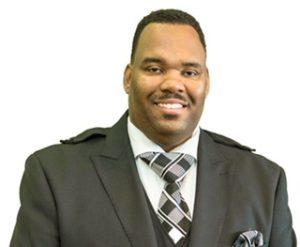 By Ray King
The Pine Bluff City Council on Monday grappled with two resolutions, one changing a part-time secretary's position to full time in the Inspection Department and the second adjusting the compensation for the city's zoning official.
Both were adopted but by different margins with Council members Glen Brown Jr., Joni Alexander and Steven Shaner voting no for a 5-3 margin on the change from part-time to full time while all eight members of the council voted yes on changing the compensation of the zoning official.
After the meeting, Brown Jr. explained his vote.
Both resolutions had gone through the administration committee which recommended that they be approved and the chairman of that committee, Council member Lloyd Holcomb Jr., said during the meeting that the Inspection Department needed the full-time position while in the case of the zoning official, Lakishia Hill, she was " getting her just due."
Hill has worked for the city for 16 years and said in a letter to Holcomb and members of the committee that when she was hired, there were two zoning officials and was not offered an increase when the salary of the second zoning official was removed from the budget and assumed responsibility for both.
Also on Monday, a resolution authorizing an agreement with Pine Bluff Sand and Gravel for materials and milling of Cherry Street was pulled and will be sent to the Public Works Committee. Council member Ivan Whitfield, who is chairman of that committee requested that the item be pulled because Pine Bluff Sand and Gravel was the only one to bid on the project and he said he wanted to ensure that other companies had a chance to bid.
The resurfacing of Cherry Street was to have been between 6th Avenue and 28th Avenue and Pine Bluff Sand and Gravel bid just over $450,000 to supply the materials.
A resolution congratulating the University of Arkansas at Pine Bluff Golden Lions Football team for competing in the Southwest Athletic Conference Championship and commending the team for their service to the community, the region and the nation was approved unanimously.
Mayor Shirley Washington proclaimed May 2nd thru May 7 as Golden Lions football week in Pine Bluff and presented the proclamation to five members of the team who attended the council meeting.