Phillies Fight Hard; Fall Short on SR Day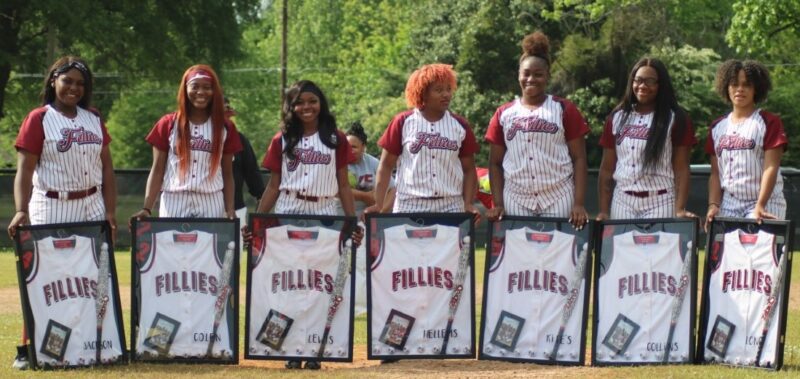 from left to right: #24 Indonesia Jackson, #22 Charlese Colen, #19 Jamaria Lewis, #18 Amiya Helloms, #15 Taniya Riles, #8 C.C. Collins, #2 Taylor Long.
Seven players were recognized at Townsend Park Friday on Senior Day, as Pine Bluff battled Arkansas High (Texarkana) in the season finale, ultimately falling 14-11.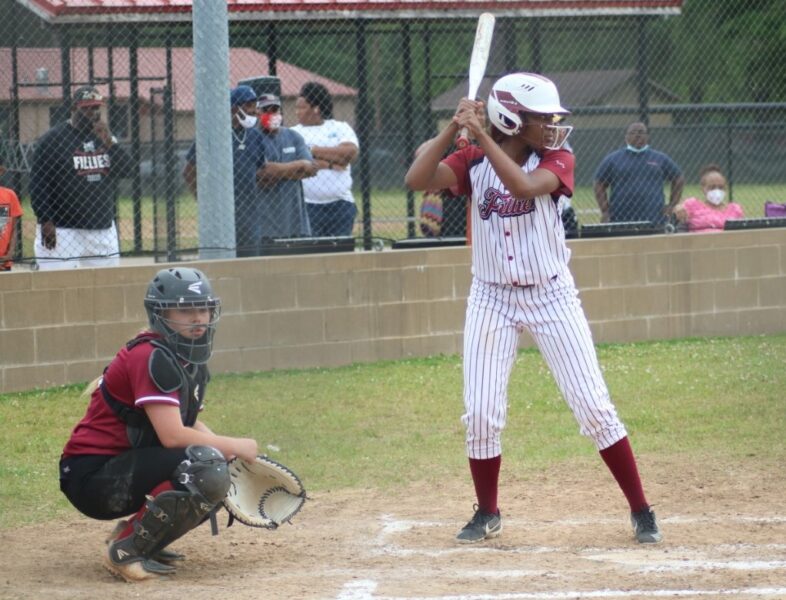 The Lady Razorbacks would jump out early scoring eight runs in the first two innings, to take an 8-2 lead. Texarkana would manage six additional runs in the next two innings, widening the gap to eleven. The Phillies would wake up in the bottom of the fifth, pushing across eight runs to pull within three. Both teams would amp up there defense for the remainder of the contest, allowing no scores in the final two innings.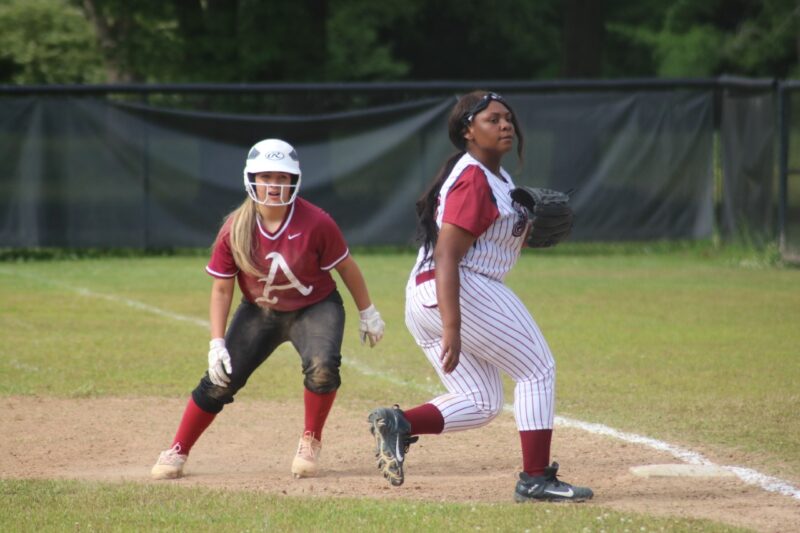 Pine Bluff managed 11 hits in the ballgame, led by Amiya Helloms' 3-for-5 performance including 2 triples, 2 RBI's and 2 runs scored. India Jackson and Blakely Hopkins both went 2-for-5 at the plate, while Charlese Colen, Timya Hopkins, and Bethany Scott each added a hit in the loss. The Phillies finished the season 5-9 overall and 1-9 in conference play.