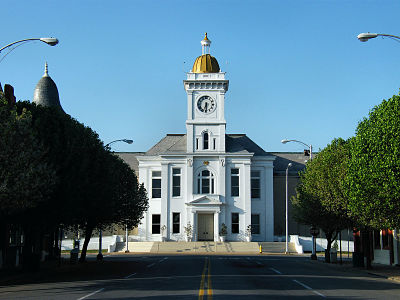 By Ray King
With no dissent, the Jefferson County Quorum Court on Monday approved an ordinance establishing a permit fee for hauling companies that use county roads.
The permit will cost $50 per site and must be obtained from the County Road Department at least 10 days before any work is done and is aimed primarily at logging companies that haul timber out of various locations using county roads.
For example, if three sites are involved, the fee will be $150.  Farmers are exempt from obtaining the permits
County Environmental Officer Kenneth Whitmore pushed for the permit system and was asked about the damage being done to county roads.
Failure to obtain the hauling permits will result in a fine of $500 for a first offense, no less than $1,500 and no more than $5,000 for a second offense and no less than $5,000 and no more than $10,000 for a third offense.
Justice of the Peace Dr. Conley Byrd, who during committee meetings last week asked that the proposal be tabled spoke in favor of the revised version that the county's legislative body approved Monday.
Also on Monday, an appropriation ordinance transferring $28,000 from County General to the Circuit Clerk's Automation Fund to help fund a transfer of real estate records to electronic filing. Circuit Clerk Barbara Collins said in a letter to County Judge Gerald Robinson and members of the Quorum Court that there is currently $30,000 in the automation fund and the projected cost of the transfer will be $58,000.
In the letter, Collins said transferring the records to an electronic system will be beneficial to all parties involved because it will eliminate the need of spending $3,355 annually for recording paper and $13,393 annually for recording books. The records can be accessed remotely, and the transfer will eliminate the need for storage space for the paper records.
A resolution reappointing Jeff Vanderpool, David Bush and Phyllis Harden to the Port Authority Board for three-year terms was also approved