On May 6, 2019 around 4:20 p.m., Officers of the Pine Bluff Police Department were dispatched to the area of 24th Avenue and Cedar Street in reference to gunshots.
Officers arrived at the intersection of 25th Avenue and S. Spruce Street and located a vehicle. Inside the vehicle, officers found 33 year old Antonio Martin shot inside the vehicle with an apparent gunshot wound. Officers also found Anthony McFadden on the scene. He had also been shot.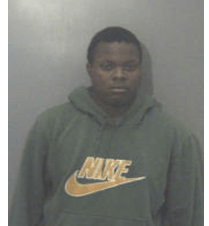 24 year old Anthony Boykin is wanted for Capital Murder and Battering in the First Degree. Detectives are presently investigating and looking for Boykin.
Anyone with any information is asked to contact the Detective Division at 870-730-2090 or Dispatch at 870-541-5300.