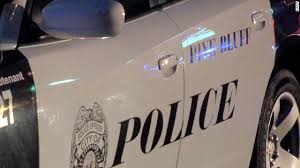 The City of Pine Bluff has not recorded a homicide in a couple of months and on Thursday, Pine Bluff Police Chief Denise Richardson was asked if the city was just having some good luck or if there were other factors that played into it.
Appearing on the Oldies 1013 morning show, Richardson said this.
Later in the interview, Morning Show Host Greg Horne asked if some of the city's homicides were "payback" for other actions and Richardson responded t his way.
On another subject, the City of Little Rock is looking for another chief as the current interim chief is retiring. He was the third chief that the city has had in just over a year and the same situation exists in Pine Bluff as Richardson was named to replace former Chief Lloyd Franklin, who replaced retired Chief Kelvin Sergeant. Horne asked Richardson about the stress of being chief.
She went on to say that Pine Bluff and Little Rock work closely together because they share some of the same problems.