Pine Bluff's Saracen Casino and Resort plans to include sports wagering when it opens next year.
The Arkansas Racing Commission must first approve this before it begins. The commission most recently approved sports book wagering at Oaklawn in Hot Springs. Sports betting will allow casino goers to place bets on games such as professional football and college sports.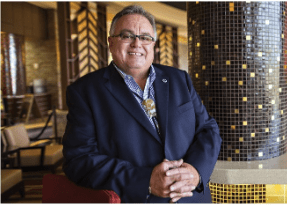 Chairman of the Quapaw Tribe, John Berrey, says that they must get minimum internal standards approved by the racing commission and that all of this is in process.
Construction on the casino is on track. Plans for opening in 2020 are still in place. The project is located at the corner of US 79/63 off the Martha Mitchell expressway.