Ouachita Department of Emergency Management has confirmed one person is dead and two firefighters are injured after a tanker truck carrying ammonium nitrate exploded on Highway 278, just west of Camden.
The explosion occurred sometime around 7:00 this morning. The Department of Transportation says Highway 278 will remain closed until further notice due to the explosion which left a 15-foot deep crater in the road. Melody Daniel with Department of Emergency Management confirms the driver was killed in the accident. Two firefighters were also injured.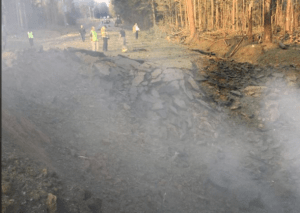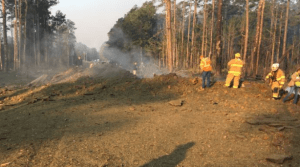 UPDATE:
According to investigators, the remains are believed to be Randall McDougal, 63, of El Dorado. The body has been recovered from the site of an explosion that occurred earlier today along U.S. Highway 278 west of Camden near Arkansas Highway 57. The Arkansas State Police has requested the human remains to be examined for positive identification by the Arkansas State Crime Laboratory.
The investigation into the explosion is ongoing.