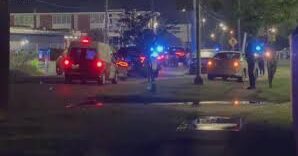 By Deseray McKinzy
The University of Arkansas at Pine Bluff reported an incident that occurred on campus Thursday evening involving a female that was stabbed and a male, who was a student, was shot. Both were transported to Jefferson Regional Hospital, where they remain in serious but stable condition early Friday.
The incident occurred in the parking lot of the campus dining facility and UAPB reported that there were several individuals who were involved in the incident. UAPB and Pine Bluff police responded to the incident and are currently investigating.
UAPB stated that there is uncertainty about the cause of the altercation that resulted in two people injured.
Names of the victims have not been released.