Fay Porter Sherwood
Rison, Arkansas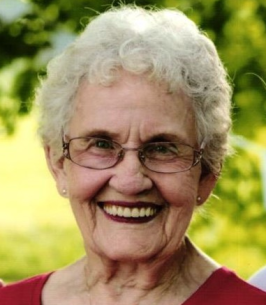 1937-2020
Fay Porter Sherwood, 83, of Rison, Arkansas transitioned to her Eternal home Thursday, July 30, 2020.
She was born March 29, 1937 in Glen Allen, Mississippi, daughter of Bonnie T. Porter and Pearl Buck Porter.
Fay was a strong woman of faith. She was a faithful member of Summit Baptist Church in Pine Bluff. Fay began each day with an early morning encouragement to let someone know she was praying for them. She read her Bible daily and always talked to her family and friends about the importance of faith in God. She was loved by everyone she met and quickly became "Grandma" to all. She was born with a feistiness and fight that stayed with her until the very end.
Along with her parents, she was preceded in death by the love of her life, Billy Joe Sherwood, Sr.
Survivors include three children, Billy Joe Sherwood, Jr. (Kelly) of Sulphur, Louisiana, Debbie Coleman (Jody) of Florence, Mississippi and Peggy Freyer (Joe) of Rison, Arkansas; grandchildren, April Guenther (Chad), Michael Sherwood (April), Jan Armstrong (Benjie), Jennifer Nichols (Nick), Christopher Coleman (Katie), Laura Majors (Jesse) Chasity Sheppard (James), Misty Morlino (Greg), Rusty Sherwood, Jeremy Freyer (Lori) and Joey Freyer. She was also a loving "Da" and "Granny" to her 16 great-grandchildren that she loved with all her heart.
Funeral services will be 10:30 a.m., Monday, August 3, 2020 in the Chapel of Ralph Robinson and Son with Brother Todd Anderson officiating. Interment will follow in Cypress Memorial Gardens. Visitation will be Monday morning from 9:30 a.m. until service time at Robinson's. All state covid-19 mandates will apply for the visitation and service.
Memorials may be made to Summit Baptist Church, 901 Ridgway Road, Pine Bluff, Arkansas 71603.
Service