MEMPHIS, Tenn — The Memphis community is mourning the loss of a third grade student who died in a charter bus crash along I-30 near Benton on Monday morning.
Nine-year-old Kameron "KamKam" Johnson played on the Memphis Wolfpack football team, which is a part of the Orange Mound Youth Association.
Johnson is described as a child who was happy and full of life.
Johnson was killed after a charter bus rollover that occurred around 2:40 a.m. along I-30 outside Benton.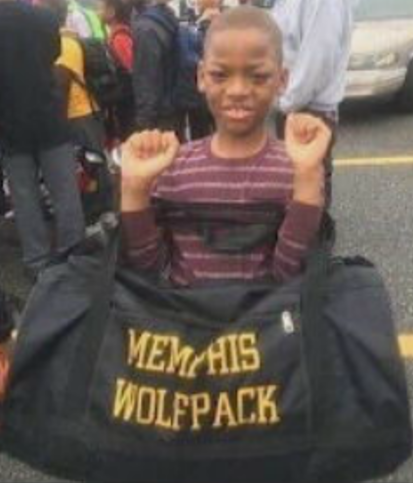 The team was returning from competing in a Dallas football tournament.
More than 40 other players and chaperones experienced non-life threatening injuries.
Johnson attended Coleman Elementary at the Aspire Public School district in Memphis.
Superintendent Dr. Nickalous Manning broke the news to students and staff.
"You just saw heartache. You saw our hearts broken. You saw tears. You saw hugs," Manning said.
A community is now coming together, trying to grasp what happened to a much beloved boy.
"It's hard to put into words what this young person, what the future had for him. But he's definitely a young person that's near and dear to our hearts. He made a huge impact on our school."
Aspire Public Schools has set up a fundraiser to help pay for Johnson's funeral.