Nine Razorback All-American Honors Closeout NCAA Championships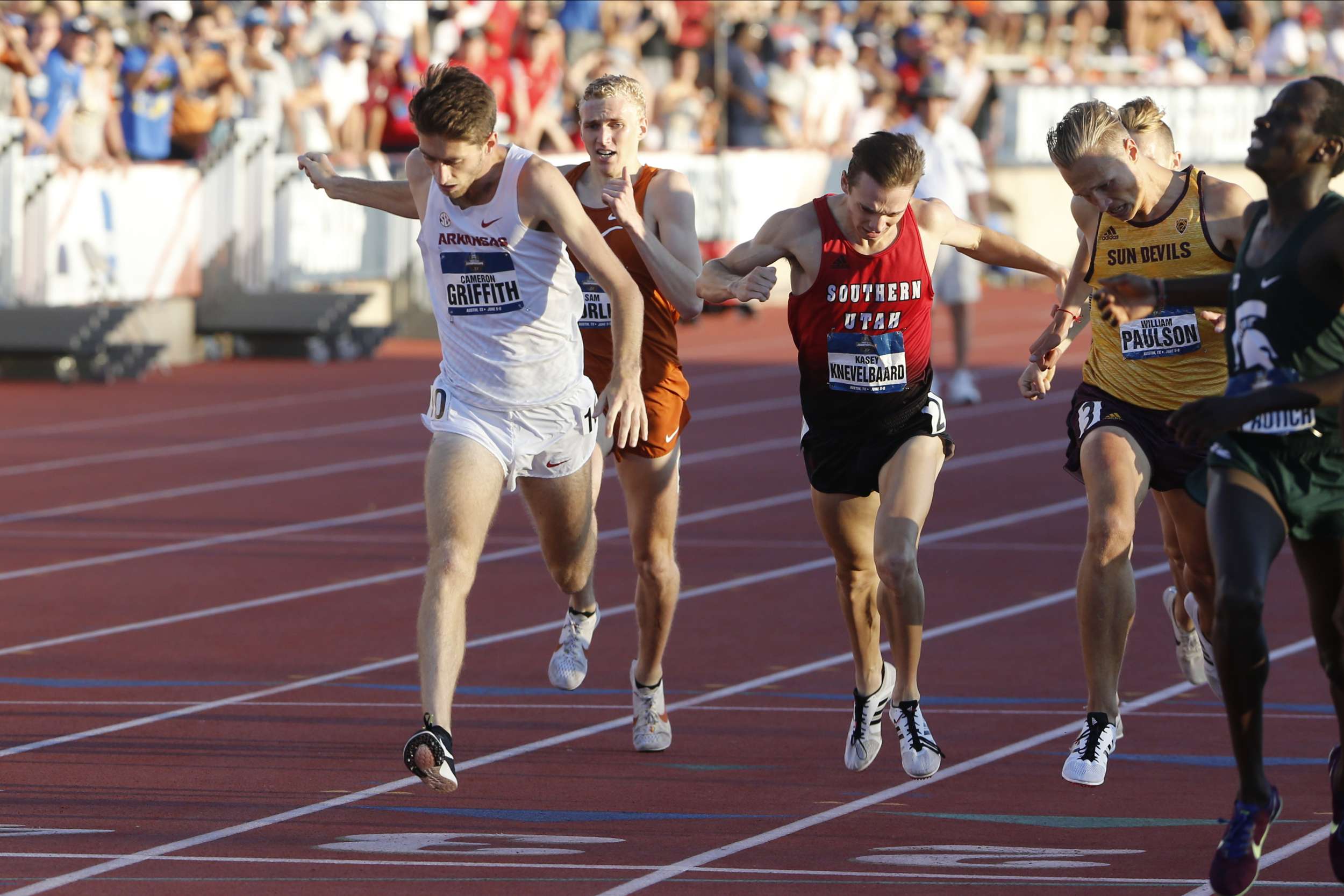 AUSTIN, Texas – Arkansas wrapped up the 2019 outdoor season with a 15th-place finish at the NCAA Outdoor Championships fueled by three All-American performances Friday afternoon.
The Razorback Men's Track & Field team scored 19-points to bring home yet another top-20 finish at the outdoor championships finishing in a tie for 15th-place with North Carolina A&T. A beacon of consistency at the NCAA Championships year in and year out, Arkansas leaned heavy on their Friday finalist to contribute to the team total and they came through when it mattered the most.
"I'm just extremely proud of this team," said head coach Chris Bucknam.

"We battled, fought, and crawled our way to a 15th-place finish after entering the meet outside the top-20 in the rankings, a similar scenario to the indoor championships. It's like I said before after the SEC meet, our culture and our DNA is strong, we compete and fight and our mission is to get back on the rung. we want to be No. 1 again and we had a championship level effort by all our guys and hopefully, this is a catapult to even better things next year. Our 4×100 had two freshmen on it and they turned in a season-best. Cameron [Griffith] beat the defending NCAA Champion and the defending indoor national champion and nearly won it all with a great run today. I'm just proud of all these guys and looking forward to next year," Bucknam finished.
The 4×100-meter relay of Josh Oglesby, Kris Hari, Tre'Bien Gilbert, and Roy Ejiakuekwu ran a season-best time of 38.58 – the fourth-best performance in program history – to earn a fourth-place finish at the meet. Florida, the NCAA Champion in the event erased a year old record set by Houston last season at 38.17 as the sprinted across the line in 37.97 to set a facility record, meet record and a collegiate record.
Cameron Griffith capped his career at Arkansas with a huge effort down the final 100-meters to walk down the defending NCAA Champion Ollie Hoare of Wisconsin at the line, securing a third-place finish. Griffith finished with a time of 3:42.14 to earn the highest finish of his career at the NCAA Championships. This marked the second-career First-Team All-American performance for Griffith in the 1,500-meters.
Arkansas would have to wait until the final event of the day to step on the track one more time. The 4×400-meter relay team of John Winn, Hunter Woodhall, Jalen Brown, and Rhayko Schwartz saved their best for last, running a season-best time of 3:03.40 – the fourth-fastest in program history – for seventh-place.
by Jeff Smith