National TV Picks Up Two of Final Three Regular-Season Games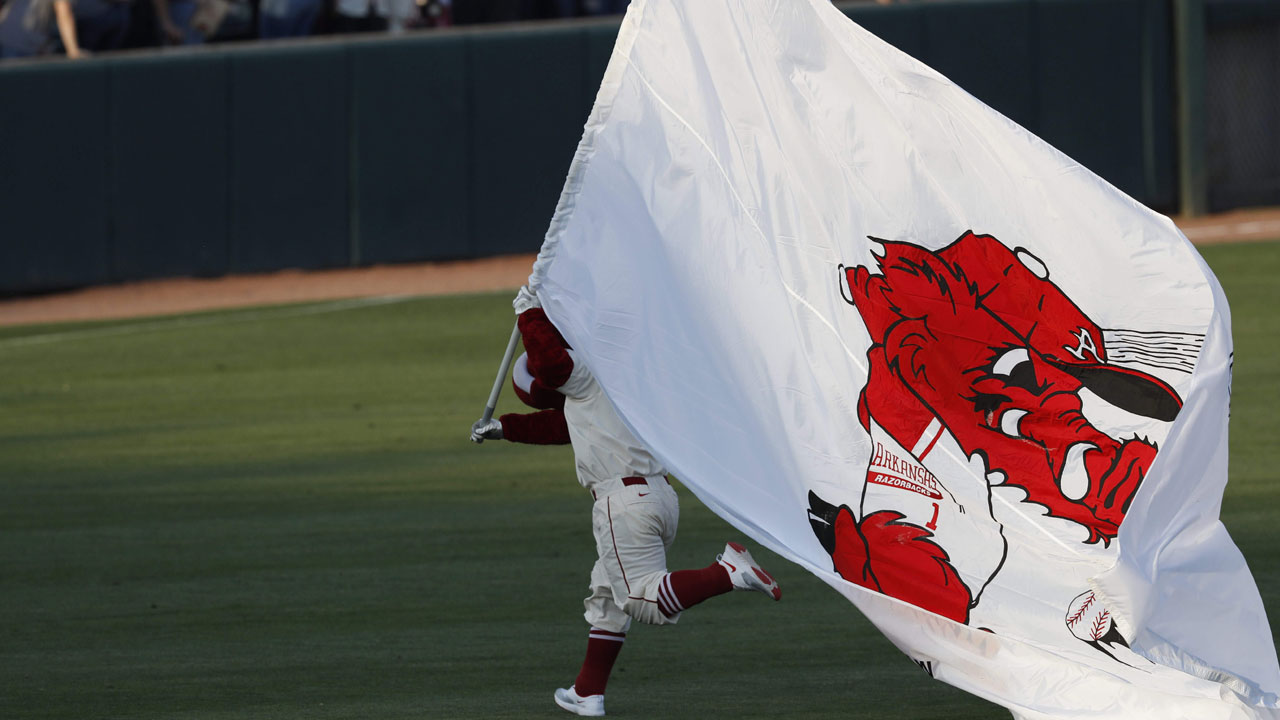 BIRMINGHAM, Ala. – Arkansas Baseball will have two more regular-season games in front of a national audience during the final weekend of the regular season as game one at Texas A&M has been picked up by ESPNU, while the regular-season finale will be on the SEC Network. as part of the Wildcard Weekend.
The Arkansas-Texas A&M series is still set to run from Thursday, May 16 through Saturday, May 18 at Blue Bell Park in College Station and game three of the series will still be available online on SEC Network+. The network pickup for both games will change the first pitch time to 7 p.m. CT for game one and 3 p.m. for game three.
Arkansas-Texas A&M Series Schedule (All Times Central)
Game 1 (May 16)– 7 p.m./ESPNU
Game 2 (May 17) – 6:30 p.m./SECN+
Game 3 (May 18) – 3 p.m./SEC Network
As part of the Wildcard Weekend coverage, the SEC Network will be providing SEC Bases Loaded coverage on Friday night (May 17), beginning at 6 p.m. with whip-around coverage of all seven league games. All league games are available via the Watch ESPN app and WatchESPN.com.
Bases Loaded features every baseball team in the SEC, nine of which are ranked in the Top 25. The show is a live compilation of seven games – all 14 teams – taking place that evening across the conference. Kyle Peterson and Chris Burke will provide analysis and play by play from the Rally Cap set at the SEC Network studios in Charlotte, joined on set by SEC Network anchor Peter Burns.
Up Next
Arkansas heads to Lexington, Kentucky and will start a three-game series with the Kentucky Wildcats on Friday at Kentucky Proud Park. First pitch is slated for 5:30 p.m. CT on SEC Network+.
by John Thomas