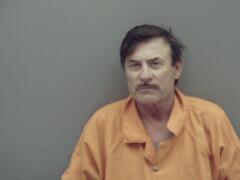 A 61-year-old Pine Bluff man who was arrested in connection with a murder was released from the adult detention center after a court hearing Friday.
Prosecuting Attorney S. Kyle Hunter told the court that the state would not be seeing probable cause to charge Varlon Cummins with murder and asked that he be released pending further investigation.
Cummins had been arrested in connection with the death of Joe Stewart, 40, who was found at 1300 Caney Road near White Hall after deputies responded to a reported armed disturbance.