By Ray King
A 34-year-old Jefferson County man was arrested Saturday after he allegedly shot a second man and his girlfriend was accused of lying to sheriff's investigators about the incident.
Bradley Hartley fled from the scene before deputies arrived and surrendered later in the day, according to a report from the sheriff's office. Hartley's girlfriend, Opal King, 20, of Mabelvale was taken into custody at the scene.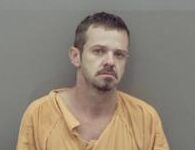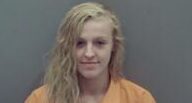 During a court hearing Monday, Deputy Prosecutor Jay Gerard said deputies were sent to a reported disturbance on Lee Springs Road Saturday at 8 a.m. involving a white SUV and a green SUV that were reportedly in the middle of the road ramming each other. Dispatchers reported hearing arguing during the 911 call as well as a gunshot and when deputies arrived, found Zackary Chumney, 35, lying in the road unresponsive.
He was taken to Jefferson Regional Hospital by ambulance and pronounced dead at 8:51 a.m. of a gunshot wound to the chest.
Gerard said deputies were told the shooter fled on foot.
A witness told deputies that she and Chumney had gone to Sulphur Springs Road to pick up a white Chevrolet Tahoe from King, who was Chumney's former girlfriend, and during the course of trying to get the vehicle, King rammed the vehicle driven by Chumney three times.
Gerard told the court what happened next.
When King was questioned, she admitted lying because she didn't want her boyfriend to get into trouble.
Gerard said Hartley has previous convictions from Cleveland County for residential burglary, breaking or entering, and theft of property and said when he was questioned, claimed self-defense.
Pine Bluff District Judge John Kearney set a $750,000 bond for Hartley after ruling prosecutors have probable cause to charge him with first-degree murder and being a felon in possession of a firearm. A $50,000 bond was set for King on charges of aggravated assault and hindering apprehension or prosecution.