Update 4:32 Pm
Jefferson County Coroner Chad Kelley identified the victim of today's homicide as Courtney Cortez Lane, 29, of Pine Bluff. Lane was pronounced dead at the scene at 11:58 a.m. The cause of death was listed as multiple gunshot wounds. Kelley said the body would be sent to the State Medical Examiner's Office Tuesday for an autopsy.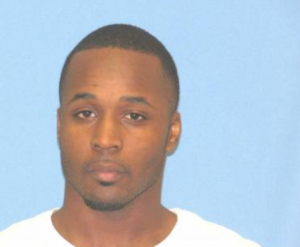 Update 3:21 pm:
Statement from PBPD
At about 11:30 a.m. officers responded to the intersection of 26th and Olive Street in reference to shooting. A patrol officer arrived within a few seconds and found a gray Honda Accord in the parking lot of a business at the northeast corner of the intersection. One adult male was taken by ambulance to the hospital with serious injuries. The other was pronounced dead on the scene. Names are being withheld until we can confirm next of kin has been notified. At this time there is no suspect information.
The area of 26th and Olive Street, at the time this occurred, was very busy. We are asking for the citizens who witnessed this to come forward and provide what information they saw.  Anyone with information can contact the Detective Division at 870-730-2090.
There were unconfirmed reports of two people shot on Olive Street in Pine Bluff this morning, September 24, 2018.  Pine Bluff Police and Fire Departments are on the scene as well as an EASI Ambulance.  More details will be forthcoming as soon as we can confirm the identities of those shot.