Mesquida Earns Second Team All-SEC Honors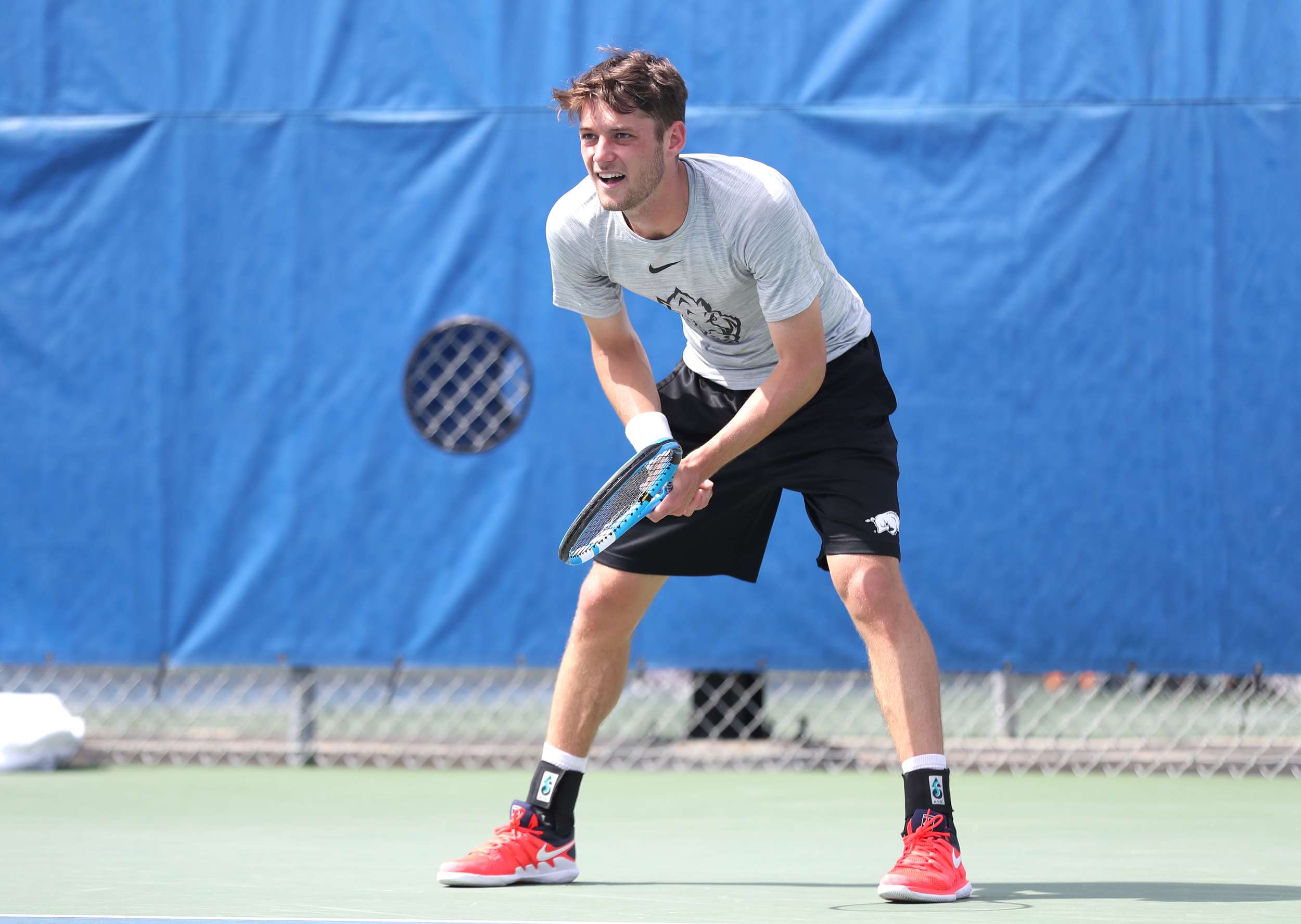 BIRMINGHAM, Ala – Senior Oscar Mesquida was named to the All-SEC second team, as announced by the league office Thursday afternoon.
Ranked 60th-overall in the latest ITA/Oracle rankings, Mesquida has been a staple in the No. 1 position in singles for Arkansas all season, playing 22 of his 23 dual matches in the first spot this spring.
He also faced a team-high 16 ranked opponents over the course of the season in singles, going 16-15 overall, while 11-12 in dual play.
In doubles paired with Adam Sanjurjo, the duo recorded 13 wins overall to tie for the team lead, while going 10-11 in dual play. The pair also faced a team high 10 ranked opponents playing solely in the first position in doubles action.
The NCAA Men's Tennis selection show will be held Monday, April 29 at 6 p.m. and will be streamed live on NCAA.com.