McEwen and Storms Named to All-SEC Teams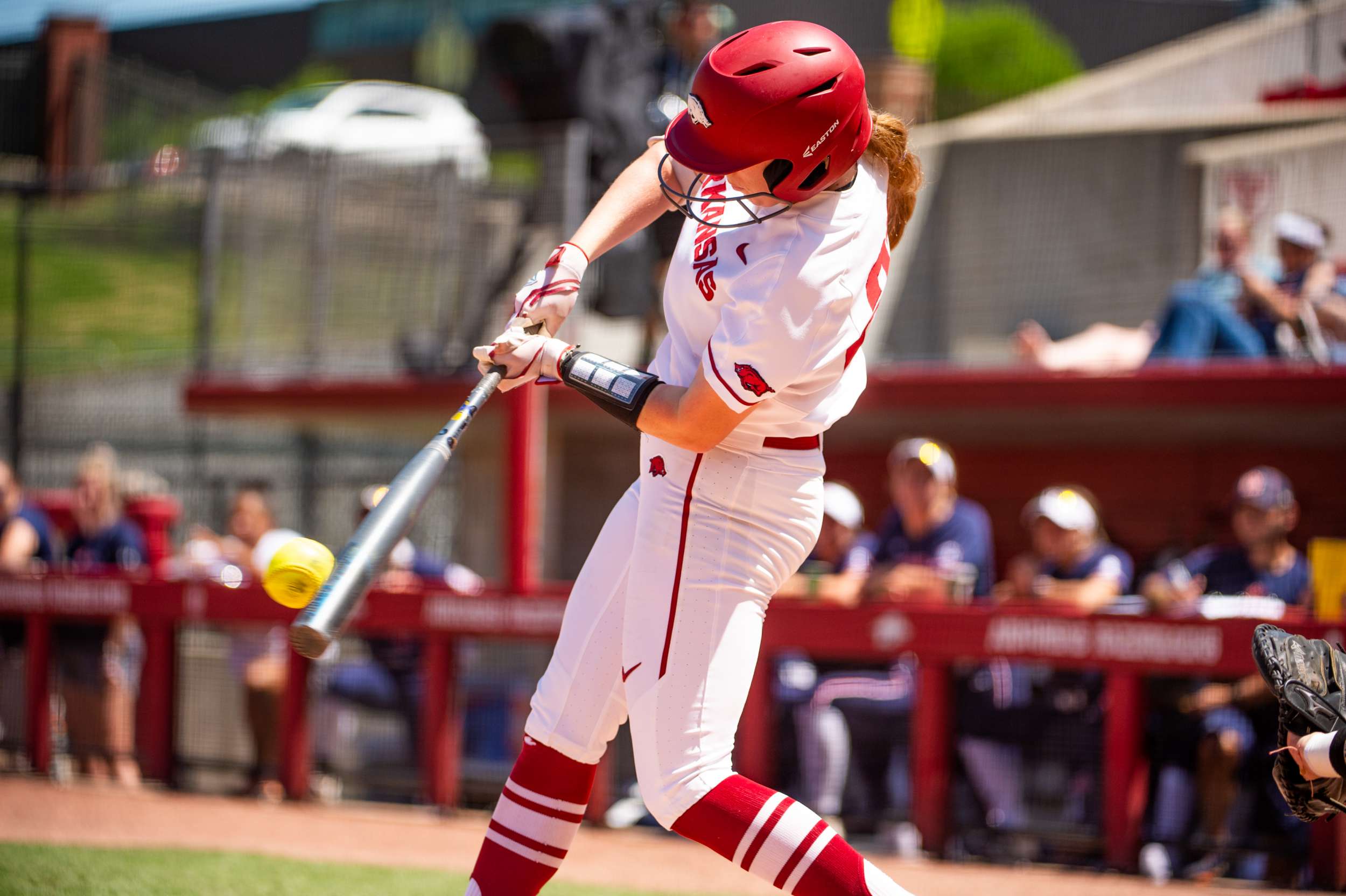 BIRMINGHAM, Ala. – For the third straight year, the University of Arkansas softball team had two Razorbacks garner All-SEC honors. Sophomore Hannah McEwen and junior Autumn Storms have been recognized by the league's head coaches with a pair of All-SEC accolades as announced Tuesday by the conference office. McEwen earned a spot on the All-SEC First Team and Storms earned a spot on the All-SEC Second Team.
With Tuesday's release, McEwen and Storms are the 18th and 19th all-conference performers in program history, and the fourth and fifth for head coach Courtney Deifel, now in her fourth season in Fayetteville. Storms is repeating as an all-conference honoree after collecting All-SEC Freshman honors in 2017. McEwen becomes just the second Razorback to garner first-team recognition, joining Devon Wallace who was selected All-SEC First Team as a utility player in 2012.
McEwen's first-team honor is not the first of her career either, as she was named to the All-SEC second team as a freshman in 2018. McEwen and former Hogs Kimmy Beasley (2012-2013) and Brett Erickson (1999-2000) are the only three Razorbacks in program history to be recognized with all-SEC honors in back-to-back seasons.
McEwen has started in all 55 games so far this season, reaching base in all but five games this season.
She heads into SEC Tournament play as one of the most consistent hitters in the league, topping the conference in hits with 72 and ranking fourth in batting average (.402). McEwen also leads the conference in hits against SEC opponents and is only one of three league hitters to average .400 or better in both overall and SEC play.
Storms wraps up her junior year with both weekly and conference awards, collecting her All-SEC honor just the day after earning SEC Pitcher of the Week for her outstanding 2-0 showing against Auburn last weekend.
Storms currently holds a team-best and career-high 1.54 ERA,  ranking fifth in the SEC. She is among the top five pitchers in the league in strikeout-to-walk ratio, strikeouts, and victories as well.
Arkansas can rely on Storms to not give up many free bases; with only 28 walks in over 180 innings pitched, she ranks first in the SEC in walks allowed per seven innings.
Storms has recorded a career-high 163 strikeouts this season, including a career-high 13 strikeouts against SEMO.
Up Next
With the sweep of Auburn complete, the Razorbacks finish the regular season 12-12 in conference play for the second year in-a-row. The Hogs earn the ninth seed after a four-way tie for sixth place in the SEC rankings between Florida, Missouri and Georgia. Arkansas will face eighth-seeded Georgia in the first round on Wednesday evening (May 8) at 5:30 pm (CT).
by Jessica Roberson