By Ray King
A $10,000 bond was set Monday for a Pine Bluff man previously convicted of several felonies after a gun was found in the vehicle the man was driving.
Pine Bluff District Judge John Kearney set the bond after ruling prosecutors have probable cause to charge Gary Green, 55, with being a felon in possession of a firearm.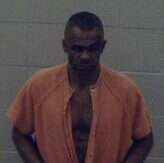 Reading from an affidavit from Detective Keith Banks, Deputy Prosecutor Beth Carson said at 2 a.m. Friday, officers were sent to 10th Avenue and Hickory Steet to conduct a welfare check. They found a male later identified as Green unresponsive in the driver's seat of a vehicle.
Carson said Green had prior convictions for first-degree battery and second-degree batte4ry.
He was also charged with misdemeanor DWI, refusal to submit to a chemical test, and a suspended driver's license. He was told to come back to court on Dec. 9.