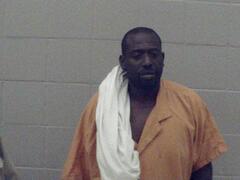 By Ray King
An investigation into the reported theft of a car Tuesday resulted in the arrest of a man who was found to be driving the vehicle.
Glendale Hayes, 38, was taken into custody by Sheriff's Capt. Yohance Brunson after Brunson saw Hayes get into the driver's seat of the car, a Lexus.
During a court hearing Thursday, Deputy Prosecutor Beth Carson said Brunson was on North University Drive after surveillance video showed the car in that area and Brunson found the car at a gas station near Simmons Bank.
Pine Bluff District Judge John Kearney set a $20,000 bond for Hayes after ruling prosecutors have probable cause to charge him with theft by receiving. He was told to come back to court Jan