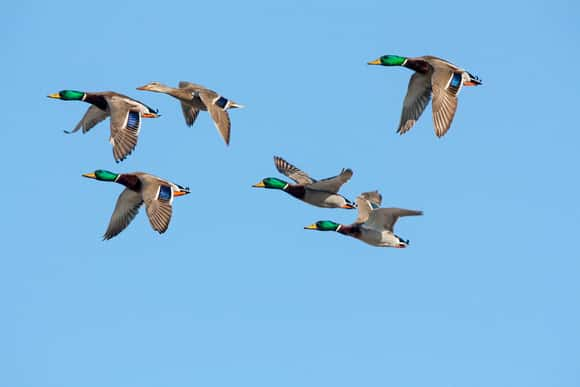 Observers estimated the greatest number of mallards in the Arkansas Delta in the Lower St. Francis survey zone, while estimates were somewhat low in other zones.
In fact, mallard estimates declined from December in several zones (Cache, Black-Upper White and Bayou Meto-Lower Arkansas) that traditionally are mallard strongholds. Duck density maps available on agfc.com show this distribution pattern; non-mallard hotspots appear to be driven by pintail distribution. Many of the pintails, shovelers and gadwall occurred in the Delta south of the Arkansas River and east of Crowley's Ridge.
In the Arkansas River Valley, duck and mallard concentrations centered around Holla Bend National Wildlife Refuge and Ed Gordon Point Remove Wildlife Management Area and toward the eastern end of Dardanelle Reservoir.