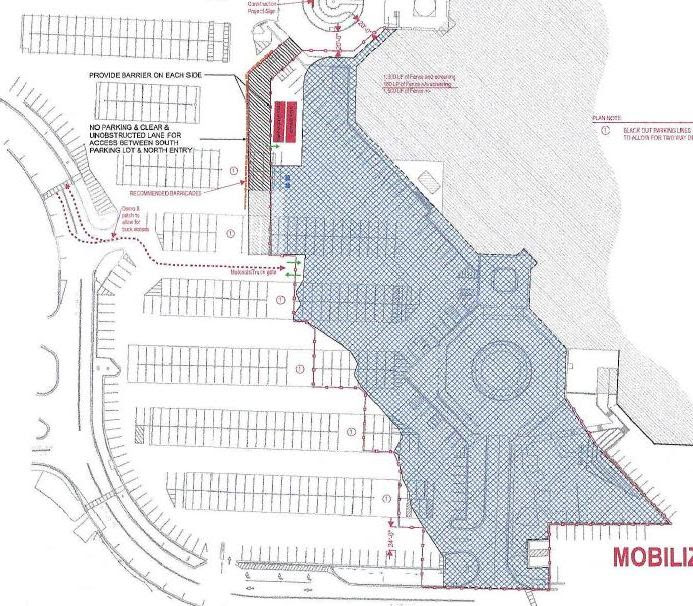 Beginning Monday, April 11, 2022, the south entrance and roadway at John L. McClellan Memorial Veterans Hospital in Little Rock will be fenced off and closed to all traffic and personnel as part of the new front entrance project.
The contractor will begin fencing on the weekend of April 9 and 10, marking the beginning of the major phase of construction.  This phase will take approximately eight to nine months and will affect visitor parking along the south side of the hospital
The project includes:
New physical security. Increased lighting.
New traffic flow and patient drop-off areas. Covered pedestrian areas.
Two-lane, one-way, entry road with covered pedestrian areas.
New signage clearly marking areas for quick access to clinical areas. New roadway markings.
Contemplation and Healing gardens.
New flag plaza prominently placed.
Easy entry from W 7th Street, closer to I-630 exit.
The 15-month project will severely affect vehicular and pedestrian traffic at the hospital, and will narrow parking options. Veterans, caregivers, visitors, and staff are asked to be patient while the project moves forward.