By Ray King
A reported disturbance at the infirmary at the University of Arkansas at Pine Bluff Monday resulted in the arrest of a Little Rock man who was involved in the incident.
Joshua Watson, 20, was taken into custody by University Police who had responded to the disturbance, Deputy Prosecutor Joe West said during a court hearing Tuesday.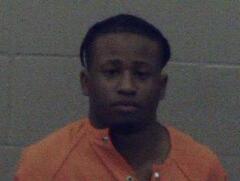 West said when officers arrived, they found Watson being aggressive and using obscenities toward a female.
Jefferson County District Judge Kim Bridgforth set a $10,000 bond for Watson after ruling prosecutors have probable cause to charge him with aggravated assault on law enforcement officers, a felony, and misdemeanor resisting arrest and fleeing. He was told to come back to court Feb. 27.