Late Hits Not Enough, Razorbacks End Season in Stillwater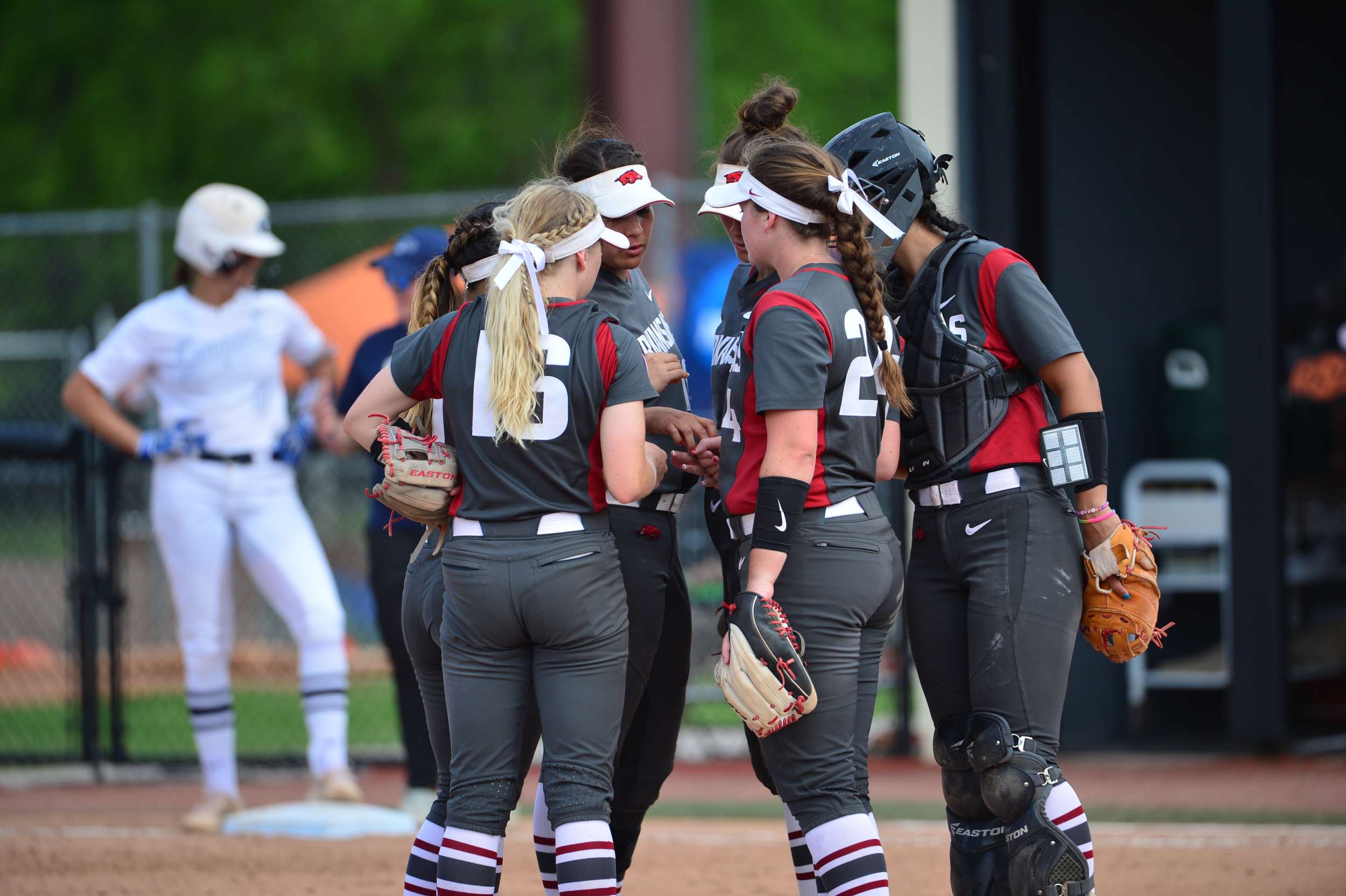 STILLWATER, Okla. – The Razorbacks fired up the engines just a little too late on Friday afternoon, falling to BYU in the elimination bracket of the Stillwater Regional, 6-3. Senior Haydi Bugarin hit a three-run home run in the fifth inning to put Arkansas on the board, but the Cougar lead was too much for the Razorbacks to overcome.
Bugarin's home run cut into a five-run deficit that BYU built over the course of the first four innings. Senior Katie Warrick started off the inning with a single up the middle and sophomore Kayla Green reached on her team-leading 24th walk of the season to put Bugarin in prime position for her fifth home run of the year.
BYU's offense was driven by leadoff-batter Rylee Jensen, who accounted for two of the Cougar's six runs with two solo home runs in the third and sixth inning.
Starting right-hand pitcher Autumn Storms finishes her junior season with a 20-9 mark in the circle and closes out the year with a career-best number of wins, earned runs allowed, walks, and strikeouts.
Arkansas closes out the 2019 campaign with a 38-20 mark overall and 12-12 in conference play. The Razorbacks reached the NCAA Regionals for the third-straight season for the first time in program history.
by Jessica Roberson