Kopps, DVH Earn Top SEC Honors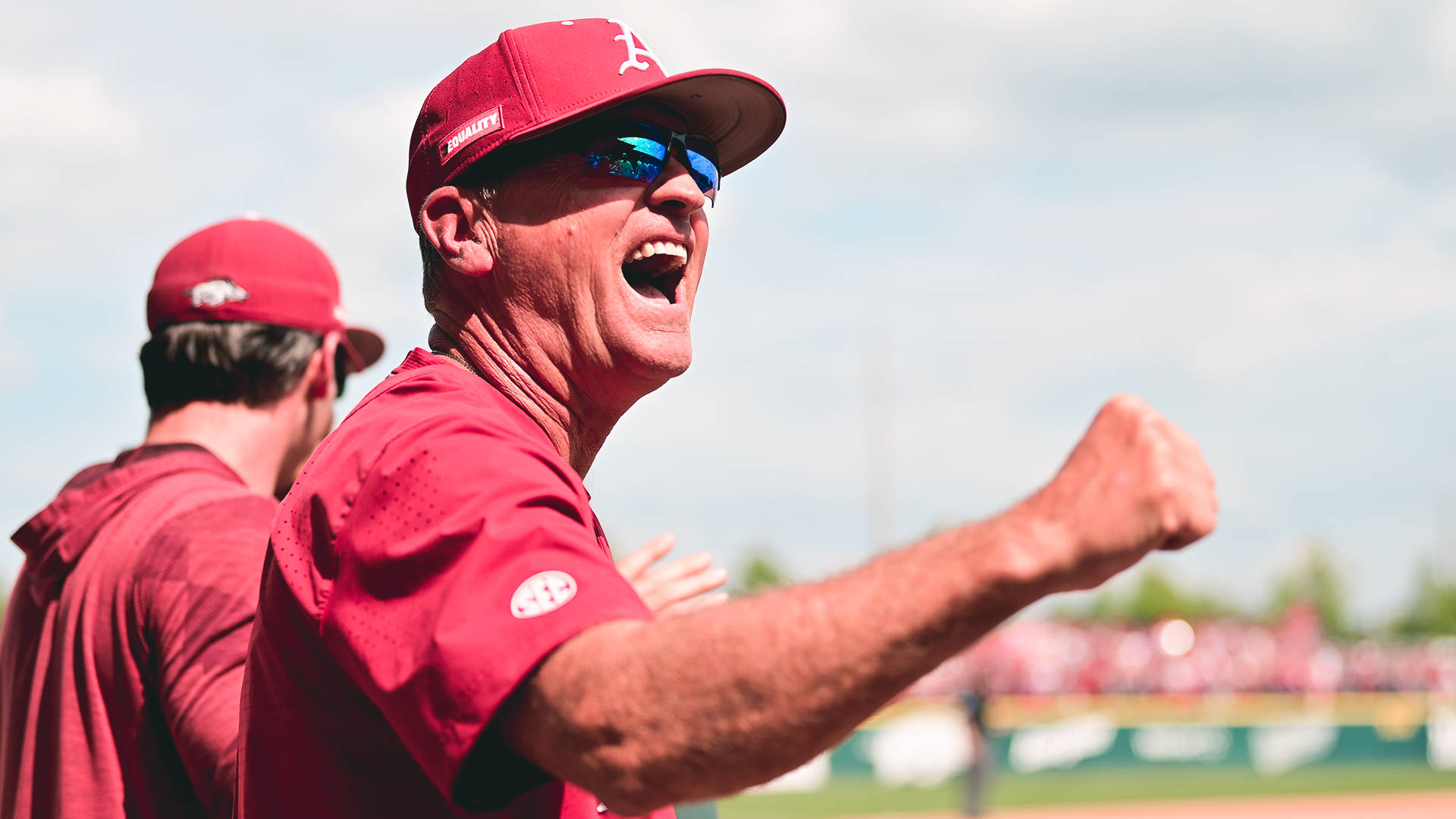 Oliver Grigg
FAYETTEVILLE, Ark. – The Razorbacks will have to make more room in the trophy case at Baum-Walker Stadium.
Kevin Kopps was named the SEC Pitcher of the Year, and Dave Van Horn took home SEC Coach of the Year, the conference announced Monday. Arkansas covered the ballot from top to bottom, with six others earning awards.
Kopps is 10-0 with a nation-best 0.75 ERA in 60.1 innings of work this season, striking out 97 batters while allowing only five runs on the year. He is the first Arkansas student-athlete to win the league's Pitcher of the Year award since Nick Schmidt in 2006.
Van Horn, in his 19th season as Arkansas' head coach, was voted SEC Coach of the Year for the second time in his career. He also won the award in 2004, taking home the honor after leading the Razorbacks to an outright SEC championship as a second-year head coach.
This year, Van Horn led the unanimously top-ranked Razorbacks to another outright SEC championship and 22 conference wins in the regular season. Under his guidance, the Hogs won all 10 of their conference games to become only the second SEC team in history to do so in a season .
Three Razorbacks were selected as First Team All-SEC honorees, including Robert Moore, Matt Goodheart and Kopps. Christian Franklin and Patrick Wicklander, meanwhile, picked up Second Team All-SEC recognition.
Cayden Wallace was named to Freshman All-SEC Team, while Moore and Peyton Pallette earned spots on the Newcomer All-SEC Team. Arkansas also placed three student-athletes on the conference's All-Defensive Team, including Moore, Franklin and Kopps.
Pitcher of the Year
Kevin Kopps, Arkansas
Coach of the Year
Dave Van Horn, Arkansas
First Team All-SEC
2B: Robert Moore, Arkansas
DH/UT: Matt Goodheart, Arkansas
RP: Kevin Kopps, Arkansas
Second Team All-SEC
OF: Christian Franklin, Arkansas
SP: Patrick Wicklander, Arkansas
Freshman All-SEC Team
Cayden Wallace, Arkansas
Newcomer All-SEC Team
Robert Moore, Arkansas
Peyton Pallette, Arkansas
SEC All-Defensive Team
2B: Robert Moore, Arkansas
OF: Christian Franklin, Arkansas
P: Kevin Kopps, Arkansas