A kidnapping and standoff involving a Pine Bluff man and his sister that occurred on Thursday ended safely, according to the Pine Bluff Police Department (PBPD).
Authorities say that 33-year-old Mark Franklin went to his sister's home in the 4000 block of Mayberry Street in Pine Bluff on Thursday afternoon.  While there he got into an argument with his sister that led to a physical altercation.  This led to him retrieving a gun and taking his nephew, the 15-year-old child of his sister, and leaving the residence.  This began a manhunt for Franklin and his silver 2004 Ford Mustang.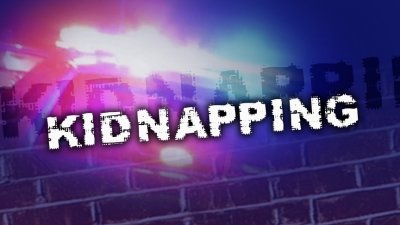 Franklin contacted family by cell phone which led police to 5818 Sulphur Springs Road.
"Franklin was in his car in the driveway and had told family he would kill the child if he saw police," Officer Richard Wegner, public information officer with the PBPD, said in a news release.  "The police department was able to utilize unmarked cars and plain clothes police officers to set up a perimeter to monitor the situation without alerting Mr. Franklin."
Although attempts were made to make contact by a police negotiator, it was unsuccessful, Officer Wegner said in the news release.  Franklin did establish a dialog with another family member who was working with officers to resolve the situation.
By about 10:40 p.m. on Thursday, Franklin released the child to the family member.  After the child was safely out of the area, members of the Pine Bluff SWAT Team quickly approached the suspect and took him into custody without anyone being injured.
"Mr. Franklin was transported to the Jefferson County Jail where he will remain until a probable cause hearing is held," Officer Wegner said in the news release.  "Mr. Franklin is expected to face multiple felony charges including Kidnapping and two counts of Aggravated Assault on a Family or Household Member.  Mr. Franklin having been previously convicted of a felony will also be facing the charge of Possession of a Firearm by Certain Persons."