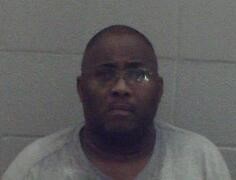 A $10,000 bond was set Monday for a Pine Bluff man accused of punching another man, knocking the man out.
Jefferson County District Judge Kim Bridgforth set the bond after ruling prosecutors have probable cause to charge Leangelo Wilkerson, 52, with second-degree battery.
Reading from an affidavit by Pine Bluff Police Detective Chris Wieland, Deputy Prosecutor Karres Manning said at 8:23 a.m. Friday, police were sent to the Shell gas station at 3000 E. Harding Ave., in response to a reported disturbance.
Manning said Wilkerson has prior felony convictions for second-degree battery in 1992 and first-degree battery in 1993.
He was ordered to have no contact with the victim until the case is settled and told to come back to court June 27.