The Quapaw Tribe, who owns and operates Saracen Casino and Resort, will have a new leader after current Chairman John Berrey lost his bid for re-election Saturday.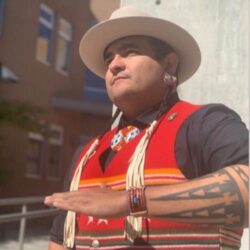 Joseph Byrd will be the new Chairman after defeating Berrey 544-325 in Saturday's election.
Berrey released a statement regarding his defeat on Facebook Saturday night:
"Congratulations to my opponent, he is young, smart and capable and we will leave things in a much better way than we found them for him," said Berrey. "I have been honored to serve and I look forward to a great future for our Quapaw Nation! I love the O-Gah-Pah people and Tamara Reeves and all the (Business Committee) members I have served with. God bless us all."
Additionally, Guy Barker defeated Tamara Smiley Reeves 550-319, unseating Reeves at Secretary/Treasurer of the Quapaw Nation.
According to the Quapaw Nation all results are unofficial for five business days.
DeltaplexNews.com is making efforts to reach out to Byrd in order to get his thoughts on being elected, to learn more about his plans for Quapaw Nation, and to learn more about his thoughts and plans for Saracen Casino Resort in Pine Bluff.
Both Byrd and Barker will be sworn into office on August 15 at the next Quapaw Nation Business Committee meeting.
New Chairman Joseph Byrd  and new Secretary/Treasurer Guy Barker can be seen in the following video speaking about their plans for Quapaw Nation during their tenures.