September 17, 2019  –  Below are comments on social media from Pine Bluff Ward 1 City Council member Joni Alexander concerning an issue from last nights Pine Bluff City Council meeting.
"Gloves not Guns"
Yesterday at the Council Meeting, I voted NO to donating $25,000 to Gloves not Guns boxing match.
The city is a business. We are governed by rules, legislation, and guidelines. Though the public doesn't always agree with our decisions we must stay in the parameters in which we are governed by. We can't award tax dollars to just anyone that solicit funds from the city. Per the law, they must meet a certain criteria.
1. Non Profit 501c3 Status (In which Gloves not Guns does not have)
2. The entity must submit a letter to the City that establishes that there is a valid municipal purpose that would benefit a service that we currently provide
3. The City Attorney prepares a contract that goes before the council
4. The Council Votes on the funding
5. If passed, the entity submits a W-9 form
6. City files a 1099 form
7. Money is awarded
Albert Brewer sat in yesterday's council meeting and heard that criteria and still went on social media and blasted the city that currently appropriates $12,000 annually to Gloves not Guns, through the A&P Commission for 4 tournaments a year. And the city also provides a building to Glove not Guns free of charge. Gloves not Guns receives more support from the city than any other youth organization that is not under the city's umbrella.
Steven Mays knew his legislation would not pass. Prior to the council meeting we encouraged Alderman Mays to pull his legislation, because it was illegal. He refused. But I get it, it's campaign season.
The council is a legislative body with the responsibility to make laws and comply with them.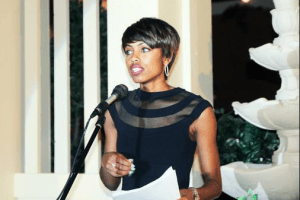 Before Steven Mays presented this legislation, as a Council Member, he should have done the necessary homework to make his request viable before the City Council.
What happened yesterday was the failure to research and comply by Steven Mays, not the Council. This is a legislative body not an emotional one.
The number of responses and shares of Albert Brewer's post further exposes the desire for change in Pine Bluff. It also exposes the responsibility and need for elected officials and leaders to educate vs exploit the desperation of our community.