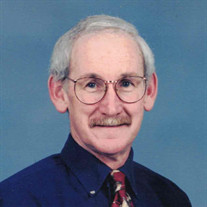 Jerry C. Tooke, 74, of White Hall, passed away Thursday, July 5, 2018, at Jefferson Regional Medical Center.
Born February 7, 1944, at Pine Bluff, he was a son of Mr. Edward Garner and Geraldine Faver Tooke. He was a graduate of Dollarway High School.
Mr. Tooke retired as a conductor at Cotton Belt Railroad (currently Union Pacific Railroad). He was also a former owner of the First Place Trophy Center.
He was a member of Central Baptist Church and was an Eagle Scout. He was a former Assistant State Commissioner for the Babe Ruth Little League, Inc. of Arkansas. Mr. Tooke enjoyed riding bulls in his youth and collecting baseball cards and coins. He also enjoyed going to the Coffee Shop and spending time with his grandchildren.
Survivors include his wife, Becky Hall Tooke of White Hall whom he married October 6, 1963 in Pine Bluff; two sons, Troy Don Tooke of Mishawaka, Indiana, Ty Christian Tooke of White Hall, Arkansas; one daughter, Tammy Anne Funderburg of Grapevine, Arkansas; three grandsons, Christopher, Nathan and Britton; two granddaughters, Hayley and Emily; and a brother, Ray Tooke of White Hall, Arkansas.
He was preceded in death by his parents, and a brother, Clyde Tooke.
The memorial service will be Monday, July 9, 2018, 1:00 PM, in the Chapel of Ralph Robinson & Son with Reverend James Watson officiating. Visitation will be one hour prior to the service.