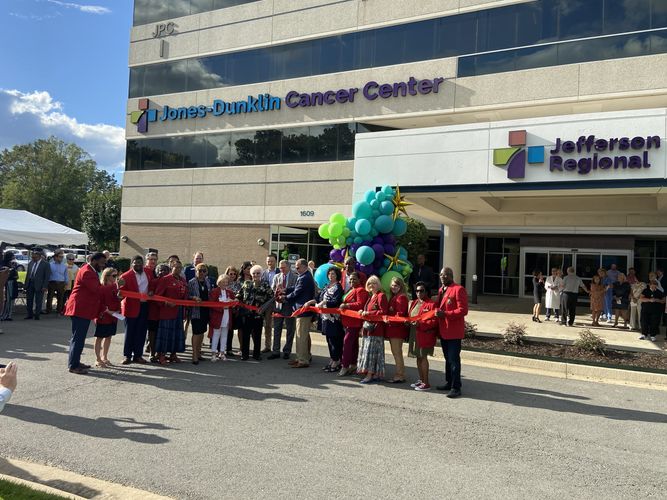 Jefferson Regional Hospital hosted a ribbon cutting and open house Thursday to introduce the new Jones-Dunklin Cancer Center to the general public. The Chamber of Commerce Redcoats joined hospital staff and board members in cutting the ribbon that officially opened the facility.
The hospital CEO Brian Thomas gave the opening remarks at the ceremony and introduced the building to the public.
George Dunklin one of the main donors that contributed to the development of the facility spoke with Deltaplex News after the ceremony and explained what led to the center's development.
Although Bill Jones wasn't present at the ceremony, his family represented him, and his son, William Jones IV, also spoke to Deltaplex News about why this center is essential for not only Pine Bluff but also southeast Arkansas.
The cancer center is open every day from 7 am until 5 pm
.