Jacobus Named to The Bowerman Mid-Outdoor Watch List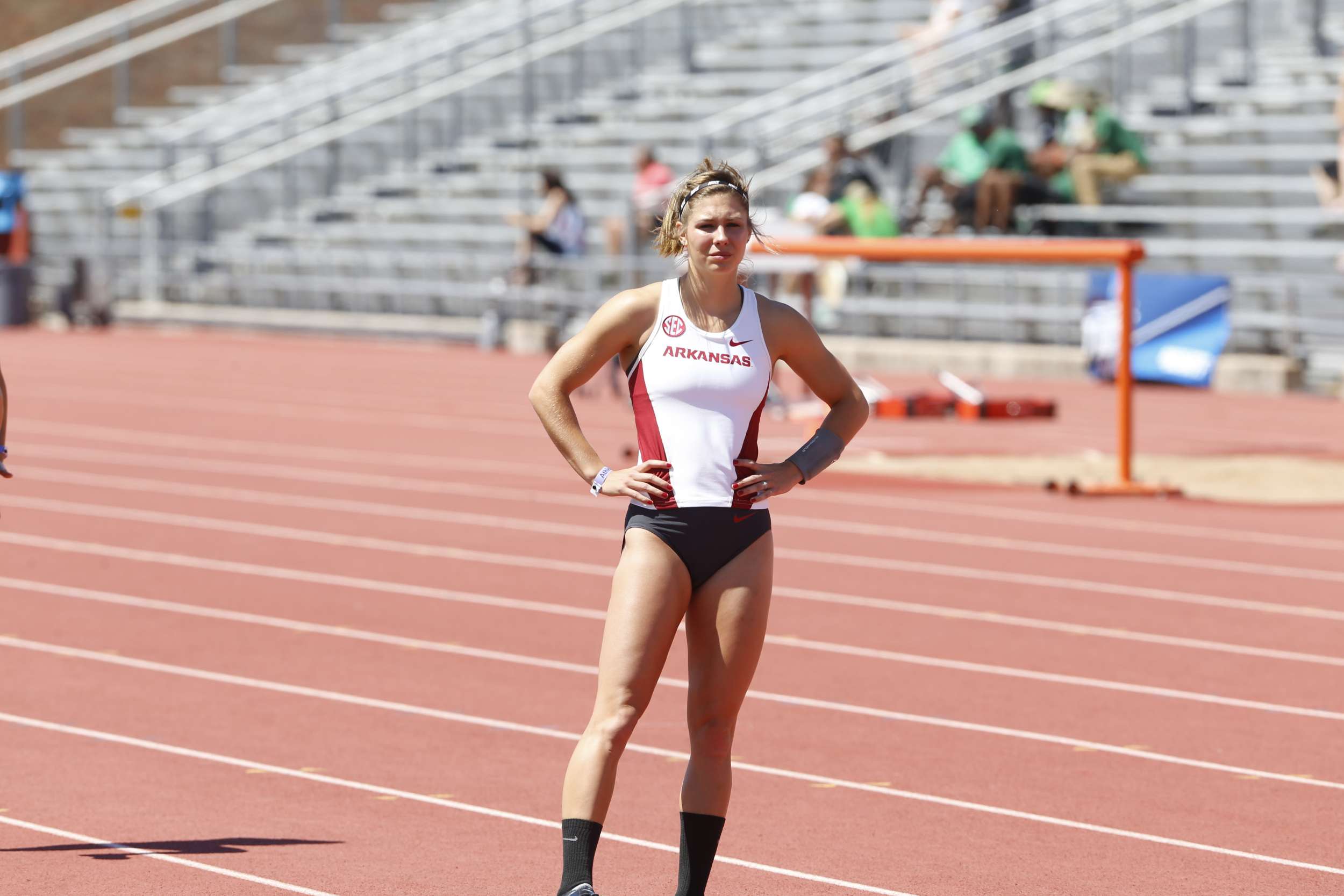 NEW ORLEANS, LA – Like clockwork, another Bowerman Watch List, another appearance for Arkansas' NCAA champion pole vaulter Lexi Jacobus who has been named to The Bowerman Preseason Watch List, announced Wednesday afternoon by the U.S. Track & Field and Cross Country Coaches Association.
Jacobus is the only student-athletes from the Southeastern Conference (SEC) to be featured on the prestigious list of 10. Jacobus has been featured on all of The Bowerman Watch Lists in 2019.
Following her NCAA Championship performance at the Birmingham Crossplex to conclude the indoor season, Jacobus has competed at the Texas Relays clearing a season-best 4.25m (13-11.25).
The next Watch List will be announced on May 1.
The Bowerman 2019 Preseason Watch List
» Chanel Brissett, Southern Cal
» Olivia Gruver, Washington
» Jessica Hull, Oregon
» Lexi Jacobus, Arkansas
» Mackenzie Little, Stanford
» Alicia Monson, Wisconsin
» Danae Rivers, Penn State
» Kaelin Roberts, Southern Cal
» Kayla White, North Carolina A&T
» Ashtin Zamzow, Texas
Also Receiving Votes: Michelle Atherley (Miami (Fla.)), Sharrika Barnett (Florida), Beatrice Llano (Arizona State), Allie Ostrander (Boise State), Sha'Carri Richardson (LSU) and Twanisha Terry (Southern California).
by Jeff Smith