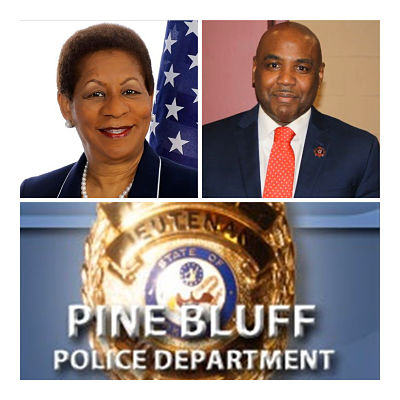 The deadline for applying for the position of Chief of Police in Pine Bluff has passed and 31 people from more than two dozen states applied. Those applications however do not include Interim Chief of Police Kelvin Hadley.
The applications do include two people with Pine Bluff connections, James Murry and Matthew Pate.
Deltaplex News filed a freedom of information request with the city and obtained the applications and related material Wednesday afternoon.
A committee established by Mayor Shirley Washington to review the applications is expected to interview some of them and Washington has said she hopes to name a new chief in June. Current Pine Bluff Police Chief Kelvin Sergeant is retiring at the end of June.