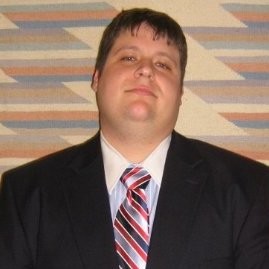 According to The McGehee Dermott Times-News Newspaper, a Dumas insurance agent is facing more than fifty fraud-related charges. According to documents filed in Desha County Circuit Court, Joshua J. Smith 40, is accused of fifty-two felony charges ranging from insurance fraud to theft and forgery.
Court documents allege that while working as an insurance agent with First Arkansas Insurance of Dumas, Smith sold fraudulent or nonexistent insurance policies to a number of local farmers. In charges filed by Special Prosecuting Attorney Dan Reber, an investigation by the Arkansas Insurance Department found evidence that Smith's insurance license expired in March 2019 but was not renewed. Smith continued to sell insurance illegally from then until recently.
An unnamed farmer was insured through First Arkansas Insurance starting in March of 2019, court documents said. That same farmer went back to Smith in March 2020 to purchase additional insurance for his farm and equipment. "Starting on or about March 18, 2022, Josh Smith provided the unnamed farmer with a number of Everett Cash Mutual Insurance proof of insurance cards," said Arkansas Insurance Department Criminal investigator James Kulesa. "On March 18, 2021, Josh Smith again met with the farmer and led him to believe that he was covered by insurance."
Kulesa's affidavit says that on multiple occasions over the next year, Smith continued to provide the farmer with policy cards without a license, leaving the policies essentially worthless.
Court documents also alleged that in the case of another unnamed farmer who had purchased insurance from Smith had filed a claim for damage that amounted to $97,000. None of that claim was ever paid.
Numerous other farmers were mentioned stating that they had paid nearly $99,000 in premiums between July 2020 and March 2021 for "a policy they later learned never existed".
In all, Smith is facing two theft counts, one count of forgery, and 49 counts of insurance fraud. Smith had his first court appearance on October 11th where his bond was set at $50,000. He is scheduled to go back to court on November 7th.