Hopkin finishes 7th in 50M freestyle at World Championships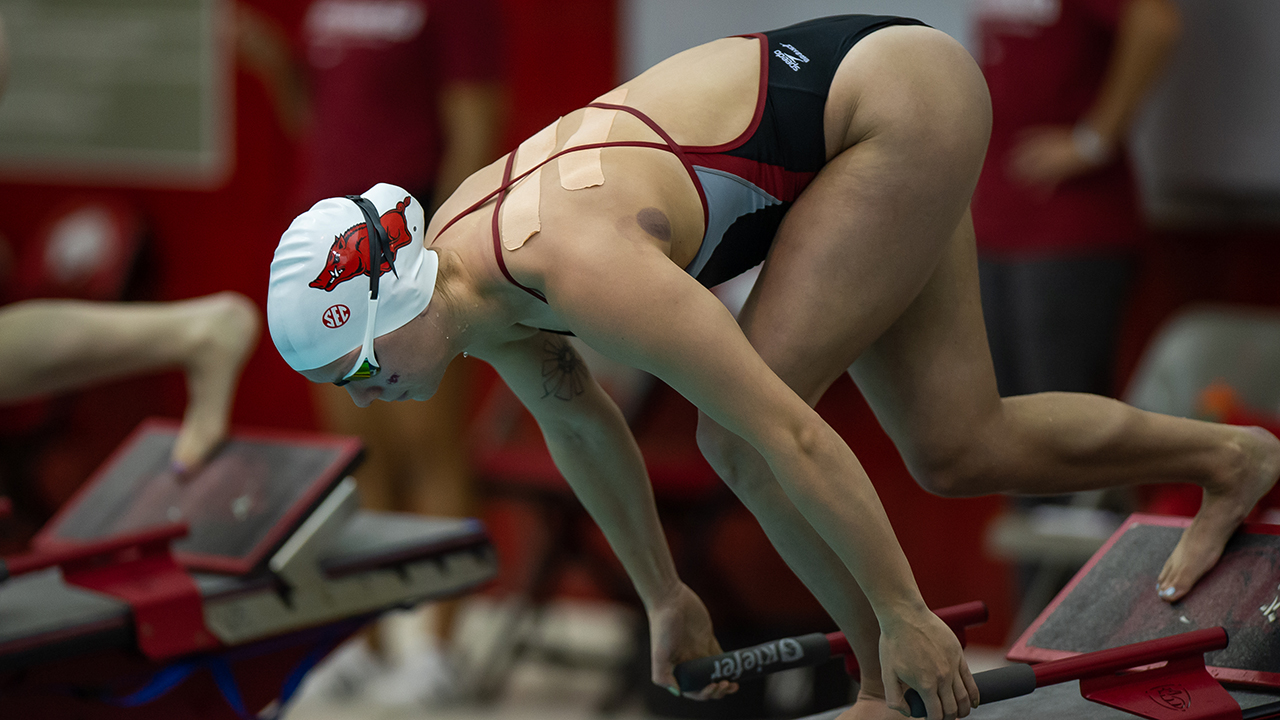 Arkansas swimmer Anna Hopkin wrapped up an impressive showing at the 2019 FINA World Championships on Sunday in Gwangju, Korea with a seventh-place finish in the 50-meter freestyle.
Hopkin clocked 24.40 in her final swim after touching the wall in 24.85 in the semifinals. The British swimmer leaves Korea with the British 100-meter freestyle record and the second-fastest time in British history in the 50-meter freestyle.
"My goals were to make semi-finals – in the 100m and the 50m I was ranked 19th and 20th coming in, so the goal was to try and sneak into semi-finals," Hopkin told BritishSwimming.org, "so to come [in] seventh in the world in the 50 and just miss out on the final in the 100 is definitely more than I expected – I'm really happy."
"Anna represented herself, Great Britain and the Razorbacks with another amazing swim in the final of the 50 [meter]," Arkansas swimming and diving head coach Neil Harper said. "To finish seventh in the world is making a statement. She has improved so much this year and we are all so excited at where she is one year out from the Olympics."
Hopkin was the third of three Razorbacks to compete in the World Championships, competing in the swimming portion of the championships after her teammates Brooke Schultz and Maha Amer competed in the diving portion during the opening week.
by Kyle Parkinson