According to a recent press release, The Hope Police Department is asking for the public's help in finding a shooting suspect.
Around 2:21 p.m. on Wednesday, officers responded to a shooting in the 700 block of West Avenue C in Hope. Officers found a victim who had been shot in the torso.
42-year-old Marco Smith of Hope was identified as the shooter. Witnesses told police that Smith ran from the scene right after the shooting.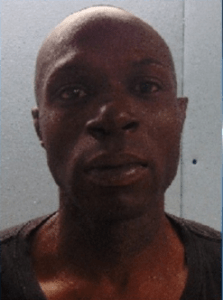 He was last seen wearing a white shirt and khaki pants with black low-top Puma shoes. Police found an orange shirt that he had previously been wearing, so they say he may have changed clothes. Smith is described as 6 feet tall and about 165 pounds. He currently has no facial hair is almost bald.
He is considered armed and dangerous.
If you have any information, you are asked to contact your local police station immediately.