Hogs Drop Game Two Of Super Regional; Winner-Take-All On Monday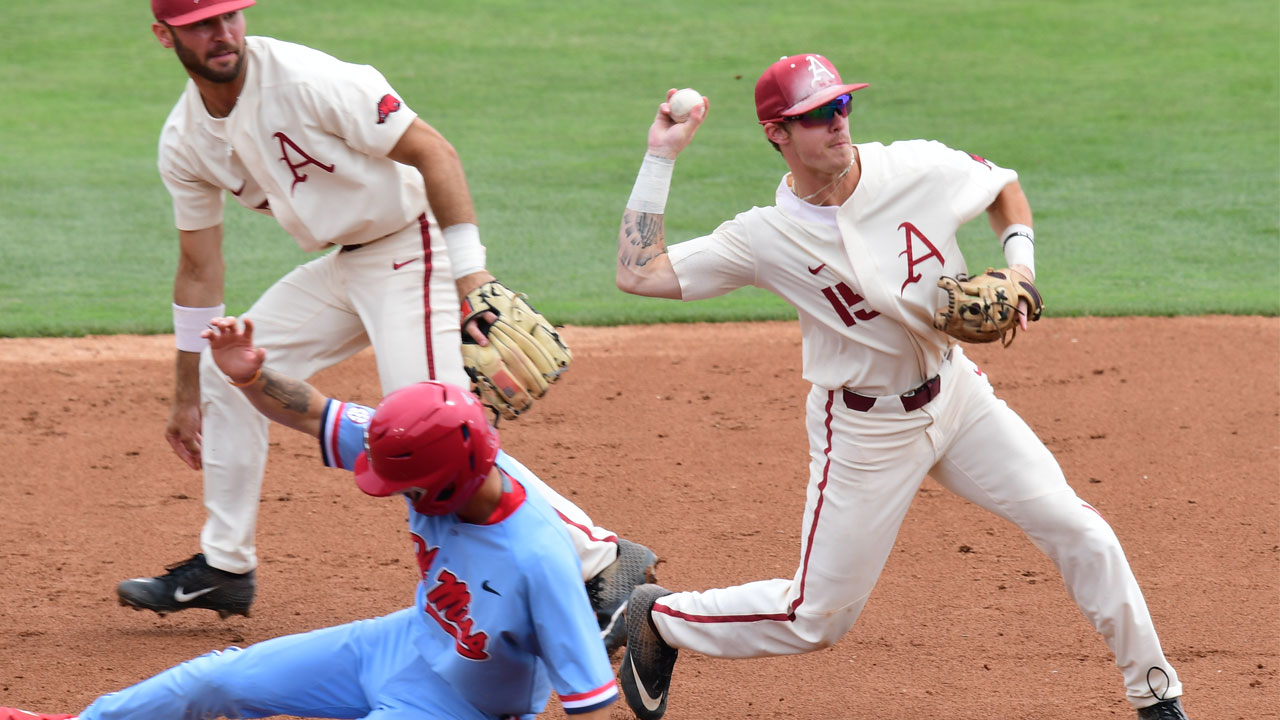 FAYETTEVILLE, Ark. –  Matt Goodheart and Dominic Fletcher combined for five of Arkansas' 12 hits on Sunday, but 12-seed Ole Miss outslugged five-seed Arkansas for a 13-5 win, forcing a deciding third game of the NCAA Fayetteville Super Regional to be played on Monday at Baum-Walker Stadium.
The winner-take-all game three is set for a 3 p.m. first pitch on ESPN2. The winner advances to the College World Series in Omaha, Nebraska and will play its first game against the winner of the LSU-Florida State Super Regional.
Arkansas (45-18) jumped out in front early with a two-run home run by Fletcher in the first inning, his 11th of the year and first since May 9 against LSU, however, Ole Miss (41-26) responded with eight-straight runs over the first two innings to build up a six-run lead.
The Hogs pulled within three after scoring three in the fourth behind three-straight two-out doubles by Trevor Ezell, Casey Martin and Goodheart, but the pitching combo of Doug Nikhazy and Houston Roth was strong enough to keep the Razorback hitters at bay. Nikhazy made it through five innings with five runs allowed but struck out eight. Roth finished the game with a four-inning save, his first of the year, giving up just two hits and striking out three.
Tomorrow's game will mark the fifth time Arkansas will play a deciding third game in a Super Regional in its history and the eighth time the Razorbacks and Rebels have faced off this year.
by John Thomas