Hiltz, Kebenei Advance to IAAF World Championships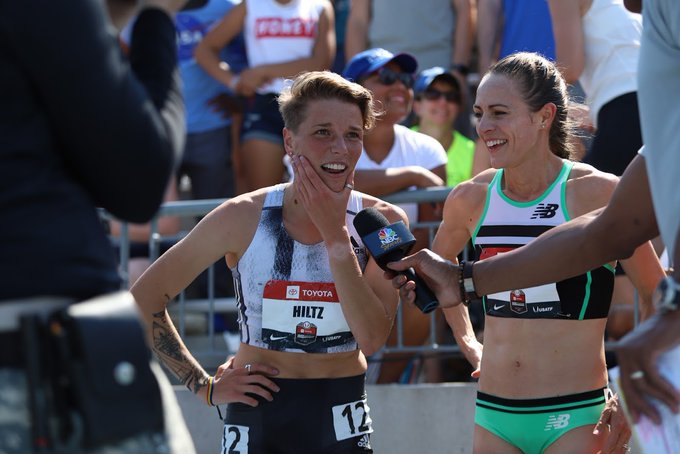 DES MOINES, Iowa – Saturday afternoon saw two former Hogs secure their spots on Team USA in their respective events as they advanced to the IAAF World Championships in Doha, Qatar.
Nikki Hiltz qualified for her first world championships with a thrilling stretch of sprinting over the final 100-meters. Hiltz tried to go wide with about 50-meters to go but found herself boxed in, instead, she found another gear and surged through the traffic to take third-place in a lifetime-best 4:03.55 behind USATF Champion Shelby Houlihan and American distance veteran Jenny Simpson.
Stanley Kebenei secured his spot on Team USA with a runner-up finish in the men's 3,000-meter steeplechase running 8:19.12 with a final lap of 1:01.66. Kebenei, who ran at Arkansas from 2013 to 2015, will step on the track for his second World Championships in the event following a fifth-place finish at the 2017 World Championships in London.
Marqueze Washington advanced to the semifinals of the men's 200-meters with an auto-Q finish taking second in his heat behind Nike speedster Kenny Bednarek.
ASICS' Payton Chadwick bowed out of the 100-meter hurdles with a sixth-place finish in the event running 13.18 to take 11th-overall.