Helena-West Helena police are searching for a suspect in connection to the October 18th shooting death of 20-year-old Jamarius Reese.
Officers were dispatched to the intersection of First and East Park Streets about a shooting with one possible injured victim. According to a press release, when police arrived they saw Reese lying face down in the street with several apparent gunshot wounds in his back. Rescue personnel tried to help, but Reese was later pronounced dead by the Phillips County coroner.
Police are looking for Tavoris Avance, 25, who is believed to be in the central Arkansas area.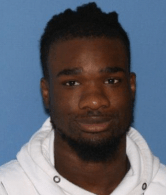 If know any information leading to the arrest of Avance, please contact your local authorities.