Assistant Pine Bluff Police Chief Kelvin Hadley will assume day to day operational control of the department, according to a memo from Police Chief Kelvin Sergeant.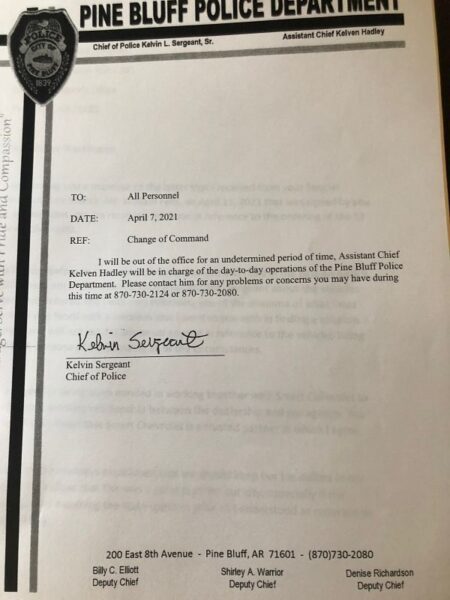 The memo, dated April 7, says Sergeant will be "out of the office for an undetermined period of time" but gives no other details.
The memo also says persons with concerns or problems should contact Hadley at (870) 730-2124 or (870) 730-2080.
Sergeant is due to retire at the end of June and Mayor Shirley Washington has named a committee to search for a replacement.